Upcoming Events: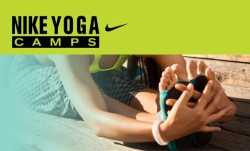 Prenatal, Bring Your Baby, Peace Baby, Toddler, Little Family, Mom & Daughter Retreat, Family Yoga Retreat, Yoga for Birth Workshops, more!




Prenatal Yoga

Mondays 6-7:30pm (resumes in September!)
Tuesdays 6-7:30pm

Register for 4wk session $55 or Drop in for only $15!
Yoga for Birth Workshop

Fall Dates Now Open for Registration


ChildLight Yoga Teacher Training (Basic): Dates in the DC Region, VT, MA, OH, PA, NH, and locations near you!
ChildLight Yoga Teacher Training (Advanced): Scheduled in NH and PA with NEW four day CLY in Schools curriculum starting July 2016!
Baby & Toddler Yoga Teacher Training: Locations in PA, OH, NH, NY, and the DC Region. Coming soon to a site near you!
Yoga for Teens Teacher Training: NH, NC, NJ, PA, the DC Region and a location near you!
Yoga 4 Classrooms Professional Development Workshops for Educators
Yoga 4 Classrooms IMPLEMENT Leader Training
Check our our school yoga affiliate, Yoga 4 Classrooms. Trainings are available across the country. Learn more.