Sally Delisle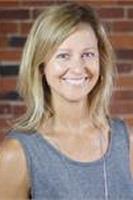 Sally Delisle, E-RYT 500, RCYT, serves as Director of ChildLight Yoga Teacher Trainings, is a ChildLight Yoga Teacher Trainer, and a Yoga 4 Classrooms Instructor. Sally is the creator/author of the ChildLight Yoga and Mindfulness Advanced Teaching Concepts, Tweens and Teens, and ChildLight Yoga in Schools Teacher Training manuals. She began studying and practicing yoga in 1993 after earning a degree in Fine Arts/Dance and a BA in Psychology. She completed her 500 hr yoga certification through The Yoga Loft of Bethlehem, PA where she currently teaches as part of the 200 and 300hr teacher training staff. Since 2002, she has shared yoga and mindfulness practices with children and teens in studio, childcare, preschool, public school, and homeschool settings, in addition to teaching baseball, football, soccer, cross country, track & field students and coaches at DeSales and Lehigh University and in several Bucks County school districts. Sally has also studied Restorative Yoga, Yoga Therapy, Yoga for Children with Autism and Special Needs, Yin Yoga, is a Reiki Master and a Nationally Board Certified Reflexologist. As a human that copes with Celiac disease on a daily basis, she co-created the online organization Gluten Free Group of Quakertown is the volunteer coordinator of the food pantry in her hometown. Her intention is to act as a facilitator and support system for students on their individual journey toward finding inner peace. Sally lives, runs, bikes, hikes, swims and plays in PA with her husband two sons....and of course spends time on her mat every day.
Sally Delisle instructs the following:
Times: Saturday 8am-6pm, Sunday 8-6pm
Location: ChildLight Yoga Studio, 53 Washington Street, Suite LL100, Dover, NH
Tuition: $425

PREREQUISITE: Completion of the ChildLight Yoga & Mindfulness for Children Teacher Training.