Jen Mueller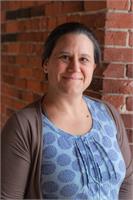 Jennifer Mueller, MA, E-RYT, RCYT, has been teaching yoga students of all ages since 2008 and directs a children's and family yoga program in Washington DC. In addition to being a trainer for ChildLight Yoga® and Yoga 4 Classrooms®, Jen holds a variety of children's yoga certifications. She is also a prenatal yoga instructor, childbirth educator, a Certified Educator of Infant Massage (CEIM) through Infant Massage USA, and International Board Certified Lactation Consultant (IBCLC). Jen completed her adult yoga teacher training at Willow Street Yoga in Takoma Park, MD and her prenatal training with Janet Caulfield of Urban Yoga. She founded Breathing Space to create a hub for family yoga in Washington DC and to share her enthusiasm for age- and developmentally-appropriate poses, games, and songs with yogis of all ages and hopes to offer her students freedom she finds in yoga. Prior to teaching yoga full time, Jen spent more than a decade in non-profit administration and advocacy communications. Her experience in social change movements and managing charitable organizations has been extremely helpful when working with schools and community organizations to implement yoga and mindfulness programs for children.
Jen Mueller instructs the following:
Time: Sat 8am-6:00pm, Sun 8am-6:00pm
Location: O2 Yoga, 1001 Massachusetts Ave, Cambridge, MA 02138
Tuition: $425

Upload of purchase order is required at the time of registration. The billing contact will be emailed an invoice upon approval of the PO within three business days. For all ChildLight Yoga Teacher Training PO registrations, please add a $25 processing fee for 1-2 individuals or $50 processing fee for 3 or more.