Meg Durkin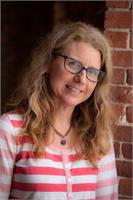 Meg Durkin, MS, E-RYT, RCYT is a Yoga 4 Classrooms® and ChildLight Yoga® Trainer and founder of Yoga Magic 4 Kids. Meg is also the coauthor of the ChildLight Yoga & Mindfulness in Schools Teacher Training manual and writes articles on the topic of yoga and mindfulness for children and in schools for local media outlets. Meg works extensively with educators, parents and children promoting stress reduction, nutrition, movement and mindfulness at a young age as a foundation for success at home, school and in life. In addition to being a registered adult and child yoga teacher through Yoga Alliance, Meg has studied MBSR in Mind-Body Medicine with Jon Kabat-Zinn and is also a certified health coach through the Institute of Integrative Nutrition. She holds a BA from Middlebury College and a Master in Library and Information Science from Simmons College. Meg lives in Hingham, MA with her four children.
Meg Durkin instructs the following:
Time: Fri 5-9pm, Sat 9am-6pm, Sun 8:30am-3:30pm
Location: Wytha Balance Studio, 5117 Highgate Drive, Durham, NC 27713
Tuition: $425

Upload of purchase order is required at the time of registration. The billing contact will be emailed an invoice upon approval of the PO within three business days. For all ChildLight Yoga Teacher Training PO registrations, please add a $25 processing fee for 1-2 individuals or $50 processing fee for 3 or more.