Sandy Tufts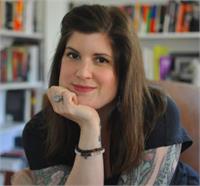 Sandy Tufts, CD(DONA), CLC, MSW, PES, RYT has been practicing ashtanga yoga for several years and recently completed her 200 Hour Teaching Training with Kimberly Dahlman of Yoga East. She has also completed prenatal yoga teacher training with Amy Hopkins of GLOW In York, Maine and continues further prenatal studies there.
Sandy is a certified birth doula, certified lactation counselor, placenta encapsulation specialist and Master of Social Work. She is also an affiliated birth doula with Wentworth-Douglass Hospital in Dover.
Sandy found yoga when her children (now 11 and 14) were in preschool and since then has continued to deepen her practice and enjoy the benefits of movement, breath, discipline, confidence and a wonderful community of yogis.
Working with pregnant women and couples is a passion of Sandy's. Serving Seacoast families as a certified birth doula since 2007, Sandy is thrilled to bridge her two passions - yoga and pregnancy - and looks forward to connecting with and guiding a community of mothers as they take time for themselves, pause and connect with their bodies, their babies and one another.
To learn more about Sandy and her services visit her website: www.sandytufts.com
Sandy Tufts is currently not instructing any classes.