ChildLight Yoga & Mindfulness in Schools Teacher Training
---
Do you find yourself asking, "As a children's yoga teacher, how do I bring ChildLight Yoga into the schools?" This training has the answers! Let the creators of ChildLight Yoga and Yoga 4 Classrooms teach you everything we know about bringing yoga and mindfulness education into preschools, elementary, middle and high schools.

Become empowered to share your gifts in a variety of school contexts including during or after school enrichment programs, PE classes, health fairs, specials, field day, and the classroom setting. You will learn best practices for contacting schools and gaining support for implementation, adapting your teaching and language for the school environment, ensuring inclusivity, modifying for space constraints, managing large groups, lesson planning, business tips and tools, practice teaching and much more.
You will also:
- Explore special considerations for teaching children and youth in preschools, elementary schools, middle schools and high school settings.
- Discuss solutions, tips and tricks for teaching in unique settings and situations, such as outdoors, in classrooms, with large groups, mixed age groups, and how to make yoga widely accessible and inclusive for all who wish to participate.
- Devise plans for classes in the classroom, during the school day, after school enrichment programs, on-going classes and one time teaching opportunities, and supporting athletic teams.
- Explore best practices for adapting language to a classroom, what props (if any) work best in the school environment, and whether taking off shoes is necessary for a yoga practice.
- Consider business topics such as pricing, creating agreements for services, liability insurance, and other considerations.
- Participate in a live Q&A with Lisa Flynn, founder and CEO of ChildLight Yoga and Yoga 4 Classrooms.
Note: Attending the ChildLight Yoga & Mindfulness for Children Training is a required prerequisite. Attending the ChildLight Yoga & Mindfulness for Children: Advanced Teaching Concepts Training is also strongly recommended. If your focus is on sharing yoga and mindfulness in middle schools and/or high schools, the ChildLight Yoga & Mindfulness for Tweens & Teens Training is also strongly recommended. For questions please contact Sally Delisle, Director of Trainings.
For Teachers Working in the School Context:
School teachers and paraprofessionals are in a unique position to offer yoga programs at schools in a variety of contexts including in classrooms or as a special, PE or after school program, among other contexts. Our affiliate, Yoga 4 Classrooms, offers extensive information, best practices, tools and resources for bringing yoga to schools, from preschool to high school.
This Training includes:

15 contact hours applicable toward our 95 hour Registered Children's Yoga School for those enrolled; Comprehensive ChildLight Yoga in Schools Instructor Manual; Lesson Plans; Letter of Attendance; sharing of resources, advice, support, and more! Recommended resources and other teaching materials will be available for viewing at the training.
Certification:

There is an optional certification to complete for this training which will be discussed upon completion of attendance. It is not necessary to be a Registered Adult Yoga Teacher (RYT) or complete our 95 hour RCYS program in order to attend our trainings.
CEUs, PDPs, and Yoga Alliance credit hours:

Registered yoga teachers are eligible for continuing education contact hours through Yoga Alliance. Professional Development Points (PDPs) and/or CEUs may also be available through your employer or credentialing organization. As each credentialing organization has their own requirements, you should confirm with them that your training hours will apply toward your degree or continuing education requirements. Application for accreditation from these organizations is your responsibility. Additional fees may be required.

For important information including Recommended Reading and what to bring to this training please visit our FAQ page here.
Meet our Training Team!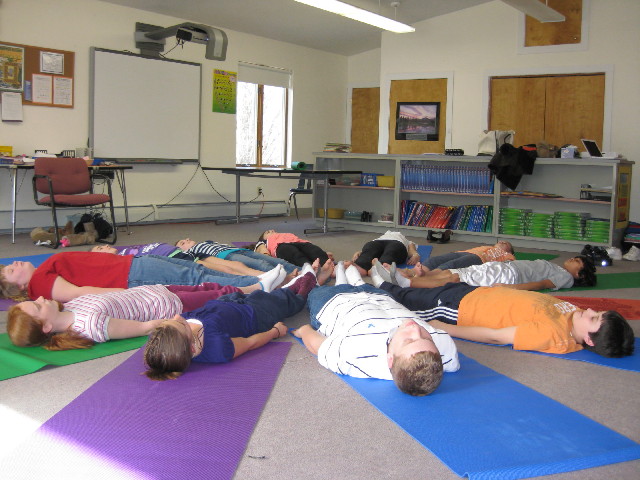 What people are saying about the ChildLight Yoga for Schools Training:
"I especially loved how it was made very clear, during the training and in the manual, how to make yoga public school friendly. As yoga teachers, we are used to parts that come with our practice, but we have to be mindful of what is not acceptable in a public school setting. ChildLight Yoga did an EXCELLENT job."
"Superb in delivery and organization!"
"My training experience in Dover was, as always, outstanding!"
"Wonderful! Insight and suggestions were right on target. I also enjoyed the "modeling" -having us draw a superhero to explain our super-powers; coloring a mandala while some content was being discussed."
Bring this Training to YOU: To schedule a public or private ChildLight Yoga Teacher Training at your studio, center or for your group, please complete a Host Studio application here.