Ann Biese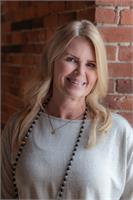 Ann Biese, RYT 500, E-RYT 200
, is an international Yoga Instructor and Teacher Trainer for ChildLight Yoga. Integrating her education with ChildLight Yoga, pre/postnatal yoga and Pilates, Ann aims to apply the principles of yoga and breathwork to everyday life. In between teaching yoga/barre/cycle at various studios, facilitating ChildLight Yoga & Mindfulness for Tweens and Teens trainings, and traveling with non-profit organizations to work with children and teens, Ann also enjoys volunteering as an instructor for Go Give Yoga in Haiti and in Boston area homeless shelters. She was featured in North Shore Magazine for her work in Massachusetts. Ann's daughter Lauren is also a RYT 200 certified teacher and is active, along with Ann, in yoga and related volunteer activities. View Ann's video bio on the ChildLight Yoga YouTube channel here:
https://youtu.be/i_-AFd8pjIY
In her time off the mat, Ann enjoys her family, dogs and volunteering at an equine rescue farm.
Ann Biese is currently not instructing any classes.